Summer is the perfect time to catch up on some romance reading while relaxing in the sun.  If you enjoy love stories, here are a few titles to add to your beach bag: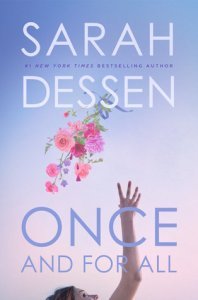 1.Once and for All by Sarah Dessen
The daughter of a wedding planner, Louna has grown up around love but doesn't believe in the happily-ever-after herself.   Her own first love ended quite sadly and has left her very skeptical about fairy tale endings.  When she meets Ambrose – a carefree, wickedly handsome heart breaker – she detests him instantly.  But, he seems to turn everywhere she is and is proving to be much more than she first thought.
This novel is classic Dessen – a charming love story that also explores complex issues including loss, family relationships, and self-discovery.  It is a funny, honest, heartwarming tale of first loves and second chances.  You'll race through and then lament having to wait for her next release.
2. Always and Forever, Lara Jean by Jenny Han
In this final volume in the To All the Boys I Love Before trilogy, Lara Jean is enjoying her senior year, hopelessly in love with her boyfriend Peter and making plans for college in the fall.  But an unexpected turn of events sends Lara Jean on a new path she did not expect.
Jenny Han's books are a delight.  The characters are interesting and well developed, and the relationships are authentic.  I just want to be part of the Song family, sitting in the kitchen, talking, laughing at Kitty, and smelling the delicious cookies that Lara Jean is baking.  Always and Forever, Lara Jean is the perfect end to the trilogy.
3. Love & Gelato by Jenna Evans Welch
After her mother passes away, Lina travels to Italy for the summer to get to know the father she never knew.  There, she comes across her mother's journal from when she lived in Italy.  As Lina reads and retraces her mother's steps – with the help of the quite charming Ren , she learns a lot about her mother and herself.
Love & Gelato is a story of loss, love, adventure, and family.  It sweeps the reader away to the landscapes of Tuscany, heavenly smelling hidden bakeries, and colorful gelato stands. Che bello!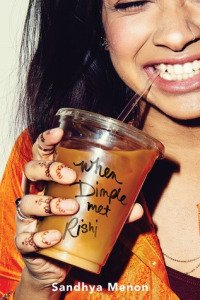 4. When Dimple Met Rishi by Sandhya Menon
Dimple is elated her parents are allowing her to attend Insomnia Con the summer before college.  She dreams of being a web developer, and this will give her the jump start she needs.  What she doesn't expect is meeting Rishi, a boy her parents have selected as a possible husband!  The summer is full of many more surprises, the biggest of which may be the boy who came to meet his future wife.
What a delightful rom-com!  Both smart and quirky, Dimple and Rishi are struggling, each in their own way, to figure how to balance their parents' expectations with their personal dreams.  Their story is original, funny, and absolutely adorable.