8.06.2014
Jillicious Reading: The Winner's Curse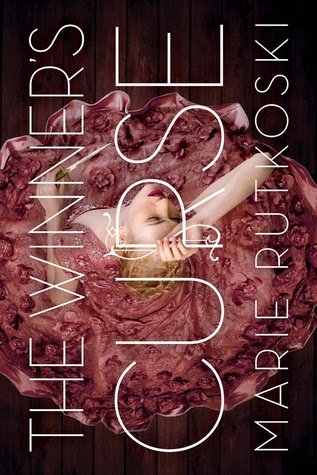 The Winner's Curse
by Marie Rutkoski

Summary: Kestrel is the daughter of the general, part of the aristocracy. She is used to winning and to getting what she wants. On a whim, she purchases a slave, Arin, in an auction. It is not long before he starts to change the way Kestrel thinks, the way she sees the world, the way she feels about everything. But Arin is not what he seems.

Thoughts: The Winner's Curse is a completely enthralling novel. It pulled me in from the very beginning because of its originality…. a world of indulgent aristocrats, a conquered people-turned-slaves, and a society that values military strategy and prowess in combat over the arts.
Kestrel is passionate about music, but it is not seen as a worthy pursuit of the upper class. Her father insists that she join the military or get married, so she looks for ways to exert control in her life. This is quickly lost when her world is turned upside down. The novel is lush and intoxicating, pulling the reader into a world of high society, political intrigue, secrets, forbidden love, and betrayal. Kestrel and Arin are complex, well-developed characters, both full of surprises. I look forward to their continued story in the next two books of the trilogy.
Read The Winner's Curse if you …
like books that pull you into a completely different, fully imagined new world

liked the Incarceron series by Catherine Fisher, the Shadow and Bone series by Leigh Bardugo or For Darkness Shows the Stars by Diana

Peterfreund

look for atmospheric novels with a unique feel

enjoy stories with unexpected plot twists and turns

love stories of star-crossed love! 🙂
Click here to read more about The Winner's Trilogy and author Marie Rutkoski.