7.23.2013
Jillicious Reading: Crime Capers
What's better than a mix of crime, espionage, high school drama, and romance? These novels have it all!
A Girl Named Digit
By Annabel Monaghan
Summary: Farrah, known as 'Digit' for her superior math intelligence, tries to shed her geek-iness and really enjoy the school social scene her senior year. Although not quite fitting in, she attempts to run with the 'in' crowd with some success. However, her year takes a dramatic turn when she notices a series of numbers hidden in a television show. Her mathematical mind immediately recognizes a code. The code turns out to be that of a terrorist organization planning a deadly attack; Digit suddenly finds herself in the middle of an FBI investigation, a fake kidnapping, and hours of surveillance with a very cute young FBI agent.
Thoughts:
Author
Annabel Monaghan
delightfully turns a far-fetched premise into a completely believable, charming novel. Digit is a smart, endearing heroine; she has atypical intelligence but very typical teen feelings of insecurity and wanting to belong. Her honesty, wit and crush on John, the FBI agent in charge of her safety, make for a funny, entertaining adventure. I've just learned that Disney has optioned
A Girl Named Digit
for a Disney Channel Movie AND there is a sequel,
Double Digit,
on the way; I can't wait for her next escapade!
Also Known As
Summary: Maggie is the daughter of spies. She has spent her life moving from place to place as her parents carry out missions of espionage to stop international crime. She has shown remarkable ability for safe-cracking, and has now been assigned her first solo spy mission! Her task involves enrolling in an elite private school in NYC to befriend the son of a criminal suspect. But, high school is not at all what this first time student expected. And neither is the target of her espionage.
Thoughts: Also Known As is a funny, fast-paced novel. The characters are well-developed and interesting, some realistic teens and others the cryptic cast members spy novels are made of. Unlike Digit who is thrown into the criminal world, Maggie knows no other life; instead she is overwhelmed by the workings of high school and friendships. Robin Benway's Also Known As is a winsome romp into the worlds of international crime, East Coast private school and high school romance.
These novels will appeal to the many fans of Ally Carter's Gallagher Girls series and her Heist Society series.
And while we're on the subject, here are a few Ally Carter notes:

-Heist Society has been optioned for a movie by the producers of Pitch Perfect!

-The Gallagher Girls comes to an end this fall in the sixth volume, United We Spy. (Sad news, but followed with good news … )

-Ms Carter is working on a new series called Embassy Row! I dreamed of being an ambassador when I was a kid, so I am super excited about this one.
Last criminal caper idea …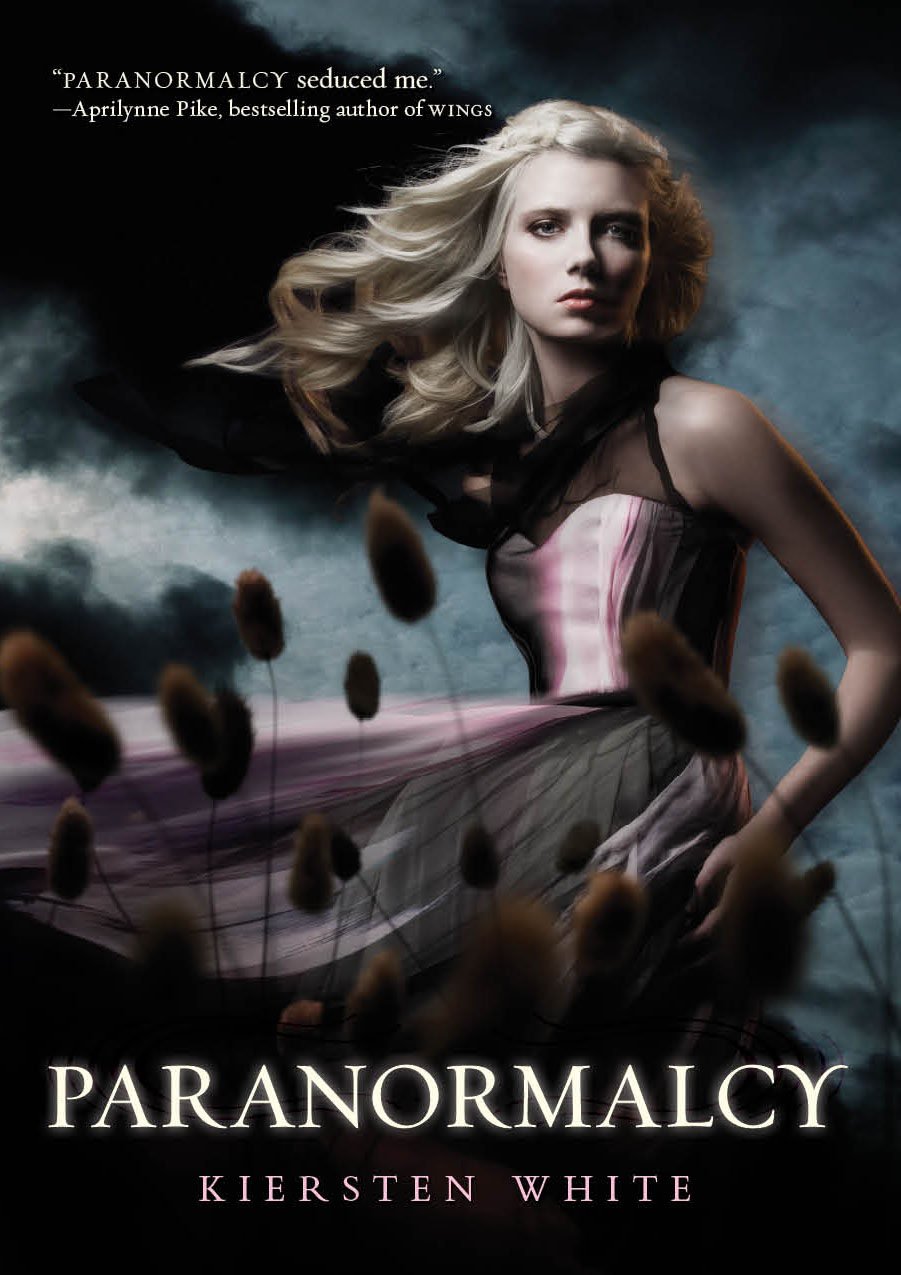 If these plot lines sound appealing to you but you prefer your crime of the supernatural variety, be sure to check out Kiersten White's Paranormalcy series (click to view my past post on this delightful series).
So if you are looking for some entertaining reads full of crime, capers and crushes, be sure to add these novels to your list. They are tons of fun and will leave you itching for your own spy investigations, gadgets and gear!
Posted by

Jill Bellomy
at 3:30 PM