4.11.2015
Jillicious Reading: ALA Midwinter!

TLA is next week, so I thought I better get my post up from my last conference … ALA Midwinter… In January!

January is not my favorite month. I am not a winter girl, and getting up early on cold, dreary days is not my gift. But there is one thing I do love about January … ALA Midwinter! I started attending a few years ago, and now it one of my favorite things about the New Year. The one down side is that the event is usually held in a cold weather city, BUT they are fabulous cities worth visiting so I can suffer through. 😉

This year's event was held in the grand metropolis of Chicago. I flew in with several librarian friends; as soon as we arrived, the book events began! Some of the highlights included:

Macmillan Dinner
Macmillan hosted a lovely dinner with their editors. I love the Macmillan team and was able to see old friends as well as meet new ones, including the lovely Christy Ottaviano who leads an imprint with Henry Holt. One of Christy's authors is April Henry who is a very popular author in our library, but whose books have been a topic of discussion in the book debate in our school district this year. I really enjoyed talking with Christy about Ms. Henry's books and other upcoming titles in her imprint. It was a cozy night of casual conversation with the maybe the most delicious chicken I've ever eaten (and I don't even really like chicken!)

Previews, previews, previews!
At these conferences, the publishers host previews of their upcoming titles and I love these events. They are like fashion shows of the upcoming trends and styles! I come away with a long list of titles to order for the library, to recommend to teachers and friends, and to add to my reading list. These amazing people even send you off with a bag of Advanced Reading Copies so you can start your reading immediately!

The Little, Brown preview usually includes a surprise author visit. This time it was Kate Hannigan who spoke about her new book, The Detective's Assistant. This novel is based on the true story of Kate Warne, the first female detective. Ms. Hannigan's enthusiasm for Ms. Warne's story and the research she put into it had us all enthralled. This one is at the top of my stack!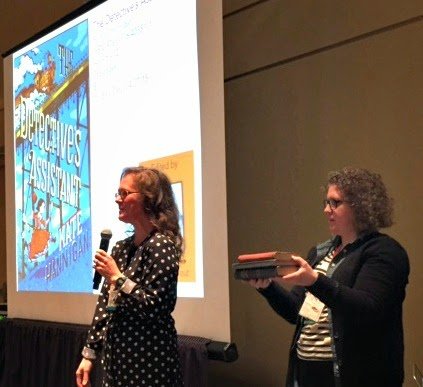 Kate Hannigan speaking about The Detective's Assistant while Victoria Stapleton
displays some of the old books used for her research. 🙂

The Simon Schuster preview was a super fun event. First, we heard from the amazing Sharon Draper! Yowza. She is such a talent and an absolute firecracker! Then, we had "speed dating" with the editors. They each visited our tables and told us about some of the books coming out this spring. It was so much fun, and again, I left with a long list and stack of books!


Scholastic is beginning a new partnership with a UK imprint led by David Fickling. They hosted an event that showcased the types of books this collaboration will provide. Oh my word. This was one of my favorite parts of the conference. David Fickling is a British rock star! Clapping and bubbling with enthusiasm, he took the stage, accompanied by loud music (I think it was David Bowie, but I was too swept away to remember), and within in moments had the room on their feet cheering. He went on to eloquently, cleverly and riotously talk about his authors and their books and concluded by praising librarians for the work we do and challenging us to continue to carry our torches our high! It was so inspiring and so much fun. If I could start each day with David Fickling launching me of into the world of books and libraries, oh what mountains I could move!


The Great David Fickling complete with signature bow tie!
Thank you to these publishers and to Candlewick and BoydsMill Press who also hosted lovely previews. I was honored to be included in each event.

Random House Dinner
The amazing Laura Antonacci always hosts the most delightful events, and this conference was no different. The Random House dinner offered a chance to dine with beloved authors Chris Grabenstein, Liesl Shurtliff, and Rebecca Stead. They are all so talented, down-to-earth, and delightful. Another highlight getting to sit across the table from celebrity librarian Mr. Schu who literally knows everyone and everything! It was a fabulous night.


Rebecca Stead talking with Wendy Lamb about her new book Goodbye Stranger (which is A+, by the way!)
Mr. Schu!

Penguin Middle Grade Round Table
A few librarians and teachers from various settings were invited to be a part of a discussion about middle grade readers hosted by Penguin. I was delighted to be a part of this conversation and really enjoyed hearing from others about their readers. It was also a great chance to get to know some new people, which I always love.


Ms. Bradley signing a book for my friend Karen Kessel!
At the end of discussion, we were joined by author Kimberly Brubaker Bradley. Ms. Bradley talked about her new book The War that Saved My Life. This moving historical novel tells the story of two siblings who, like thousands of children during WWII, were evacuated from London to the British countryside under the fear of German bombings on the city. Through the eyes of Ada, a young girl who has experienced incredible abuse and trauma, Ms. Bradley provides a fascinating glimpse of history and a story of perseverance and triumph. It was a treat to hear more about the inspiration for the novel and the research that went into the writing. The-girl-who-still-wants-a-pony in me was also delighted to hear more about Ms. Bradley's horse that was the inspiration for Butter, the horse in the novel. 😉 And we were all excited to hear that the author is working on the sequel!
Penguin One Book Dinner
The beautiful and talented Venessa Carson hosts the most fabulous events for Penguin. The One Book Dinner was the perfect last party of the conference. We weathered the cold temps and snow drifts to make our way to this cozy gathering in the basement of The Gage restaurant… And we were in for a treat! The editors each told us about their ONE favorite release of 2015. What a fun way to hear about new books. I am so excited about each of the new titles they spotlighted and have been madly reading since then! One of my first favorites is the YA novel Trouble is a Friend of Mine by Stephanie Tromly. The unique format of the evening and my hilarious table of new friends made for a fabulous night.

Caldecott Committee
Of course, the high point of the conference was getting to attend my first meeting as a member of the 2016 Caldecott Selection Committee. I am so thrilled to be a part of this committee; it's a dream come true. It was great to finally meet everyone face-to-face and to begin this exciting process. I believe our different perspectives and variety of experiences will come together to create a strong, knowledgeable committee. And, we all have two very important things in common: a passion for children's picture books and a desire to make the best selections possible! It's going to be a challenge, but, I trust, a very rewarding experience. May the most distinguished contribution to picture books win!

ALA YMA #2015 Announcements!
My conference always ends with the announcement of the year's ALA Youth Media Awards. This annual event is so much fun. The room is abuzz with anticipation … everyone making predictions and hoping to hear their favorites announced. When the announcements begin, there are wild cheers, gasps of surprise, and Twitter is set afire!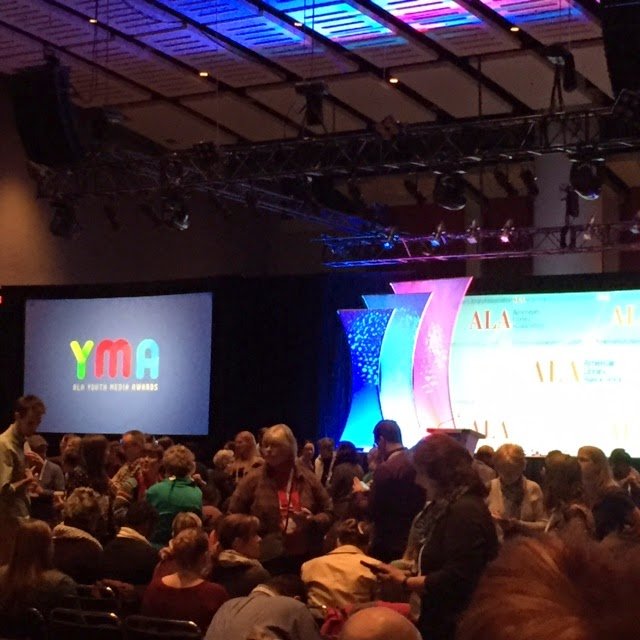 Minutes before the announcements begin!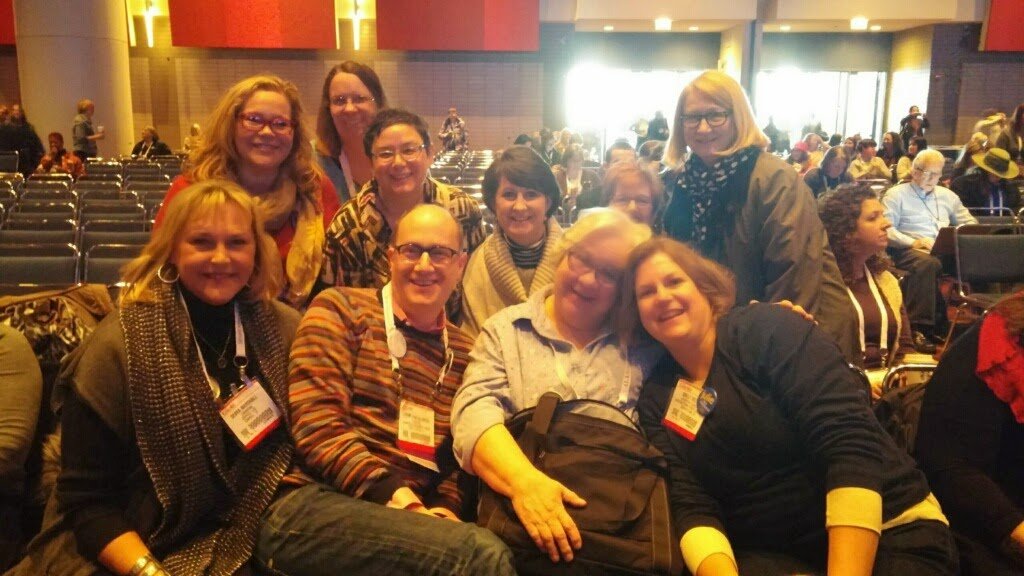 The Texan librarians in the room!
This year was no different …. except for when the Caldecott awards were named… my heart was aflutter knowing that next year, I will have had a hand in making these selections! Wow. What a privilege.

This year's medal winner was The Adventures of Beekle: The Unimaginary Friend by Dan Santat. An endearing story featuring the adorable Beekle who daringly travels to the world to find his Imaginary Friend. The illustrations are delightfully unique making this is a charmer for sure.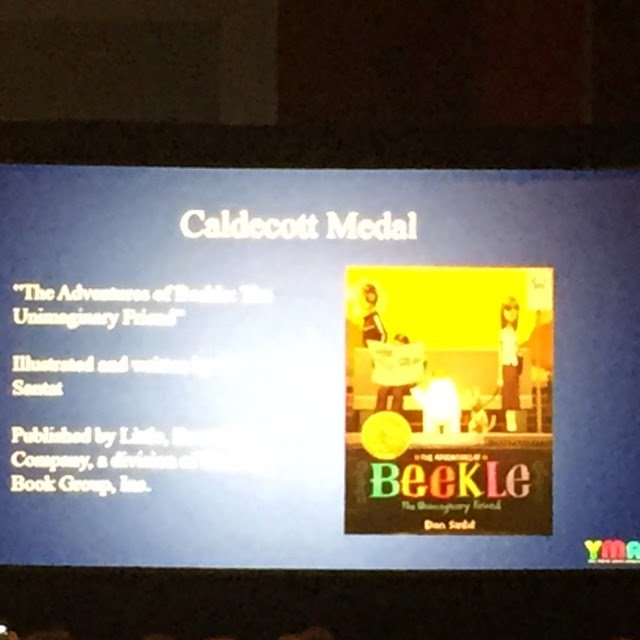 Unexpected Change in Plans
I mentioned my conference always ends with the announcements. Well, not this year. Due to a huge snowstorm, my flight was cancelled and I ended up spending another night in Chicago. Although ready to get home, I enjoyed some extra time with friends. Wonderful Thom Barthelmess invited us to his home (a transformed church!) for dinner. It was a cozy, fun evening that became the perfect end to the Midwinter 2015.


Thom's super cool living area!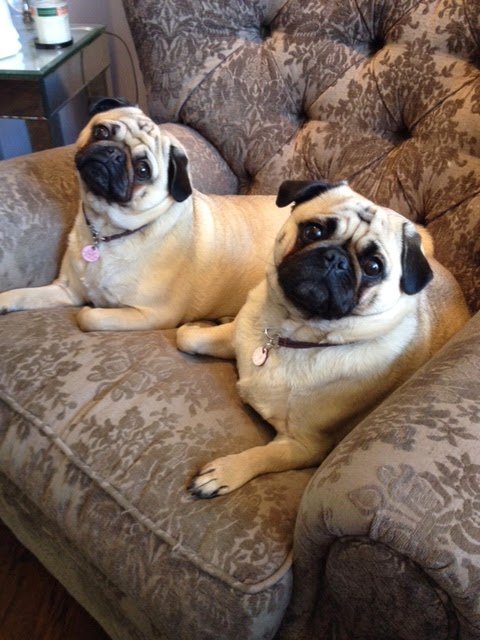 June and Olive waiting for me at home. I was definitely glad to see them the next day!
So, another ALA Midwinter is in the books. New friends, new books, new opportunities, and the perfect remedy for my winter blues.

Now spring has sprung, and it's time for the Texas Library Association Annual Conference. I head to Austin on Monday for a week full of learning, connecting, and fest-ing! Let the fun begin.
NEW FEATURE… Shop this post!