7.09.2013
ALA 2013!
Last week I traveled to Chicago for the American Library Association Annual Conference. Here are a few highlights from the fun weekend:
1. Caldecott Pre-conference
In celebration of the 75th anniversary of the Caldecott Medal, ALSC offered a special pre-conference at the Art Institute of Chicago. It was magnificent! It started with a keynote given by illustrator/author Brian Selznick. He spoke about Randolph Caldecott, told the history of the medal, and payed tribute to the late great Maurice Sendak, his mentor and friend. It was hilarious, touching, and unforgettable.
The rest of the day included panels featuring Caldecott winning illustrators, discussions about the winning books through the ages, and break-out sessions focusing on different aspects of the award, the honored books, media, and style.
As a lover of both art and the written word, I appreciate the way the two come together beautifully in picture books, creating illustrated stories that delight readers of all ages. I thoroughly enjoyed every moment of this this day-long celebration of the Caldecott Medal and the wonder of picture books!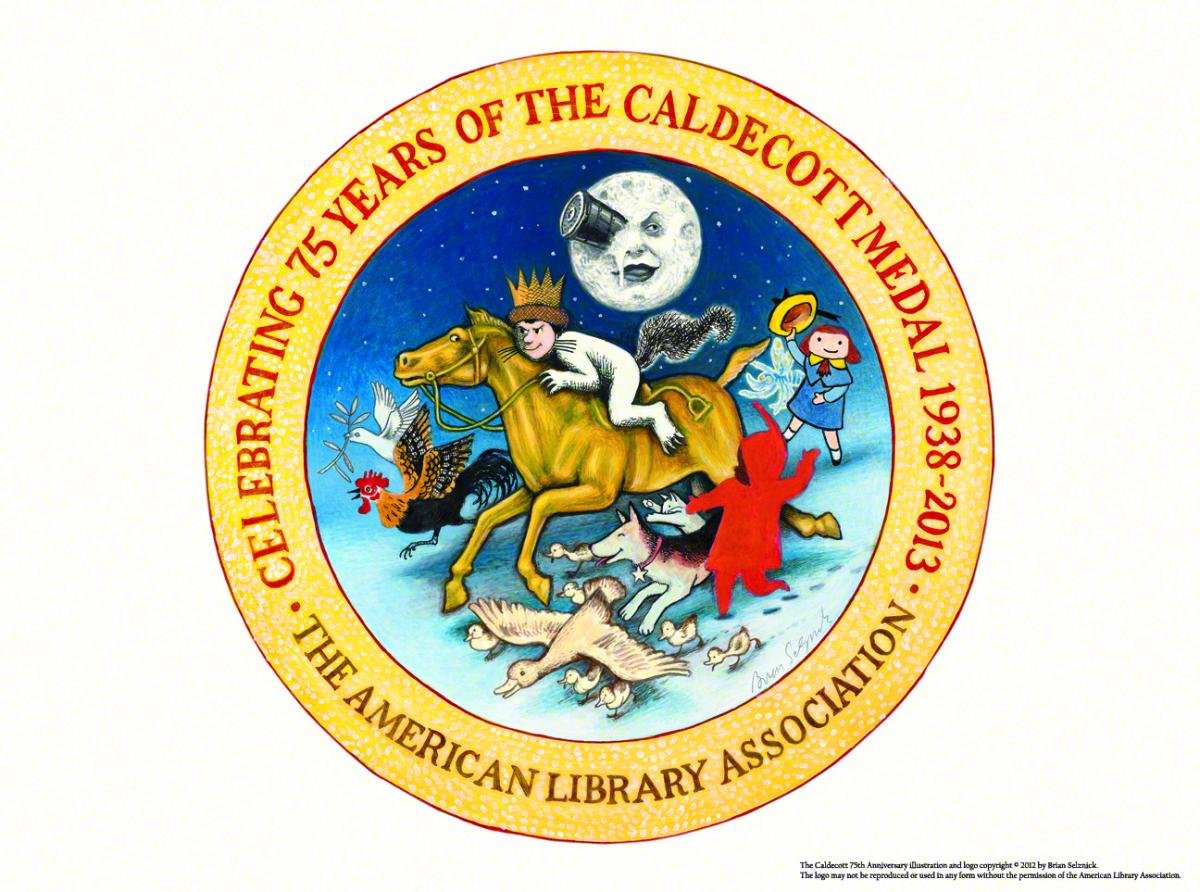 Caldecott Medal 75th Anniversary Logo created by Brian Selznick. I love the clever way he incorporated several of the iconic characters from the winning books.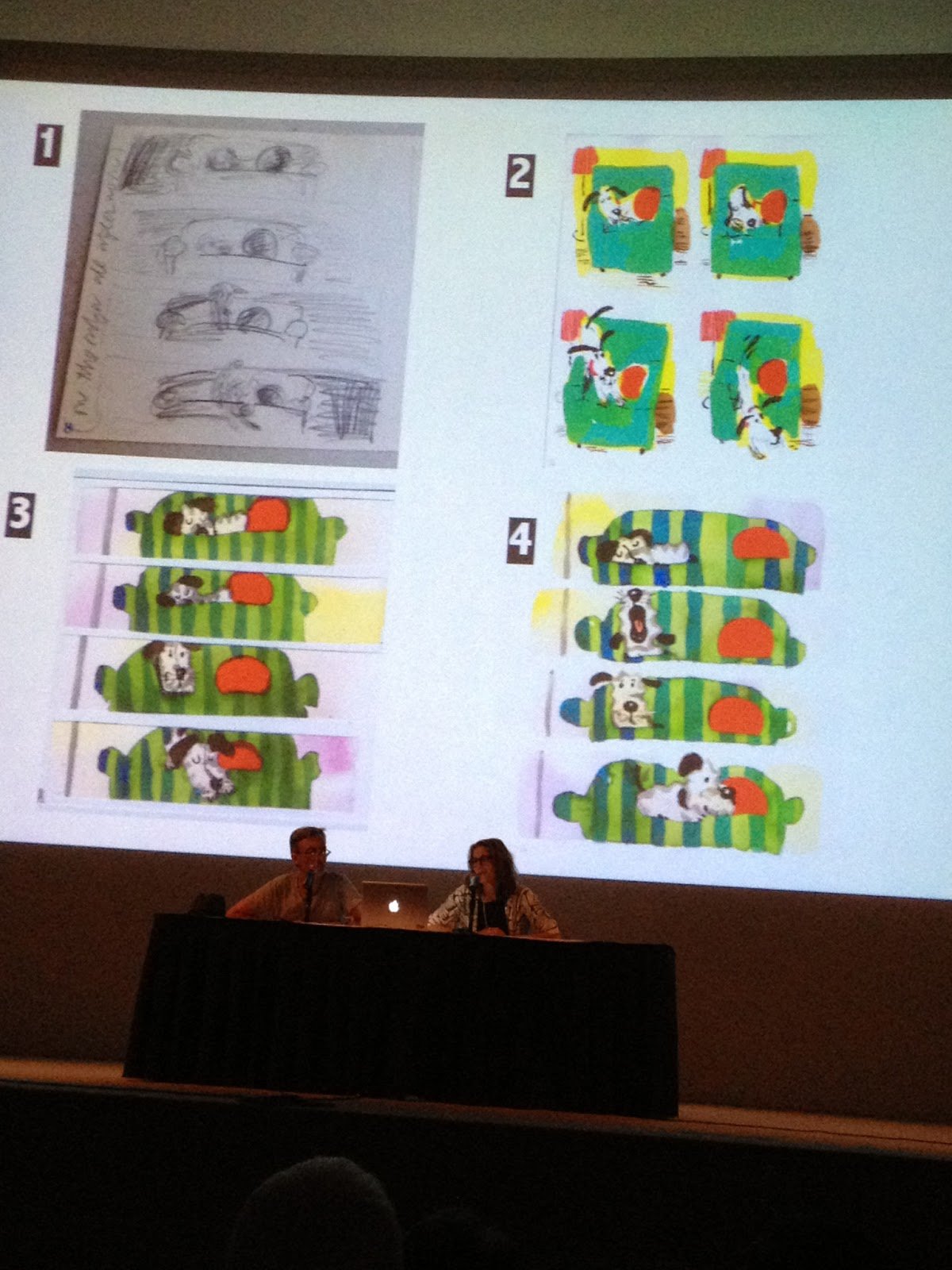 Chris Raschka and his editor Lee Wade discussing the evolution of A Ball for Daisy.

2. Publisher Events
I was able to attend several fabulous publisher events throughout the weekend showcasing authors and previewing new books. Thank you to Penguin, Little Brown, Random House, Macmillan, Simon & Schuster, and Disney Hyperion for including me in this fun events!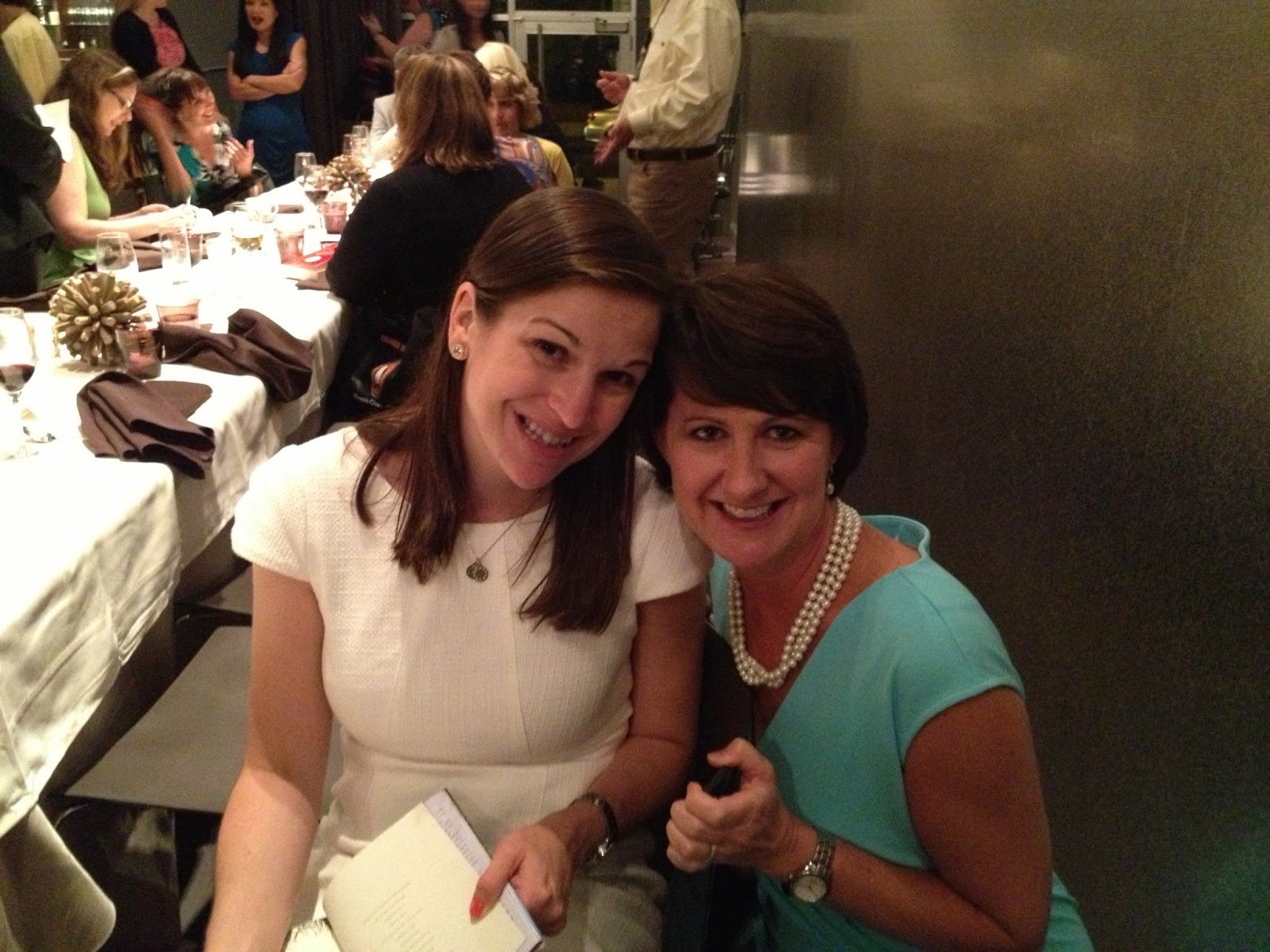 With Sarah Dessen at the Penguin YA Rock Star dinner. Laurie Halse Anderson, Marie Lu and DJ MacHale were the other rock stars in attendance! Yowza!
Little Brown dance party with cool Holly Black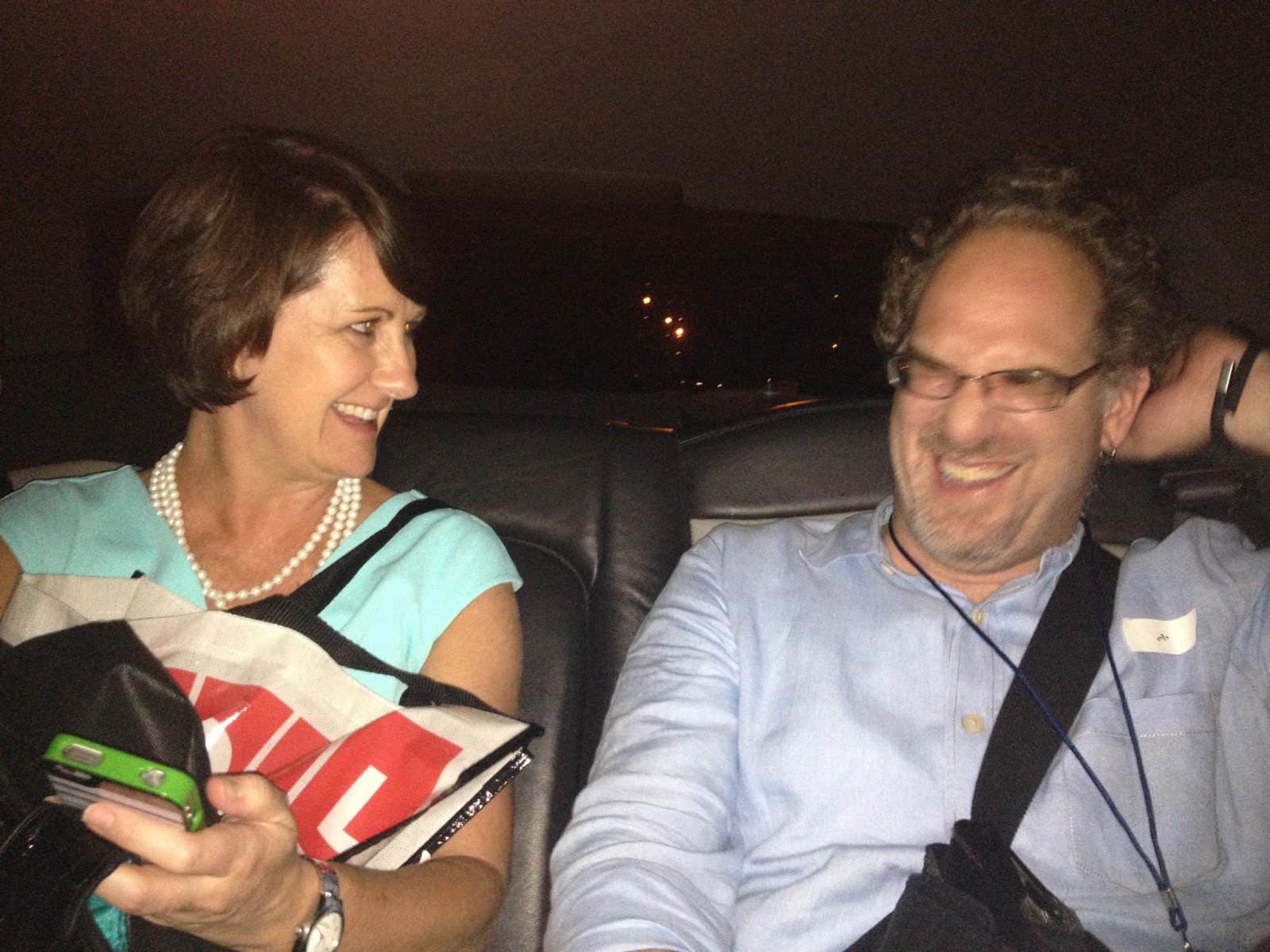 No taxis could be found so several of us, including authors Holly Black & Paolo Bacigalupi, friend Dr. Marianne Follis, and hilarious literary agent Barry Goldblatt (AKA Libba Bray's husband!), took a limo back to our hotels. What a memorable ride! 🙂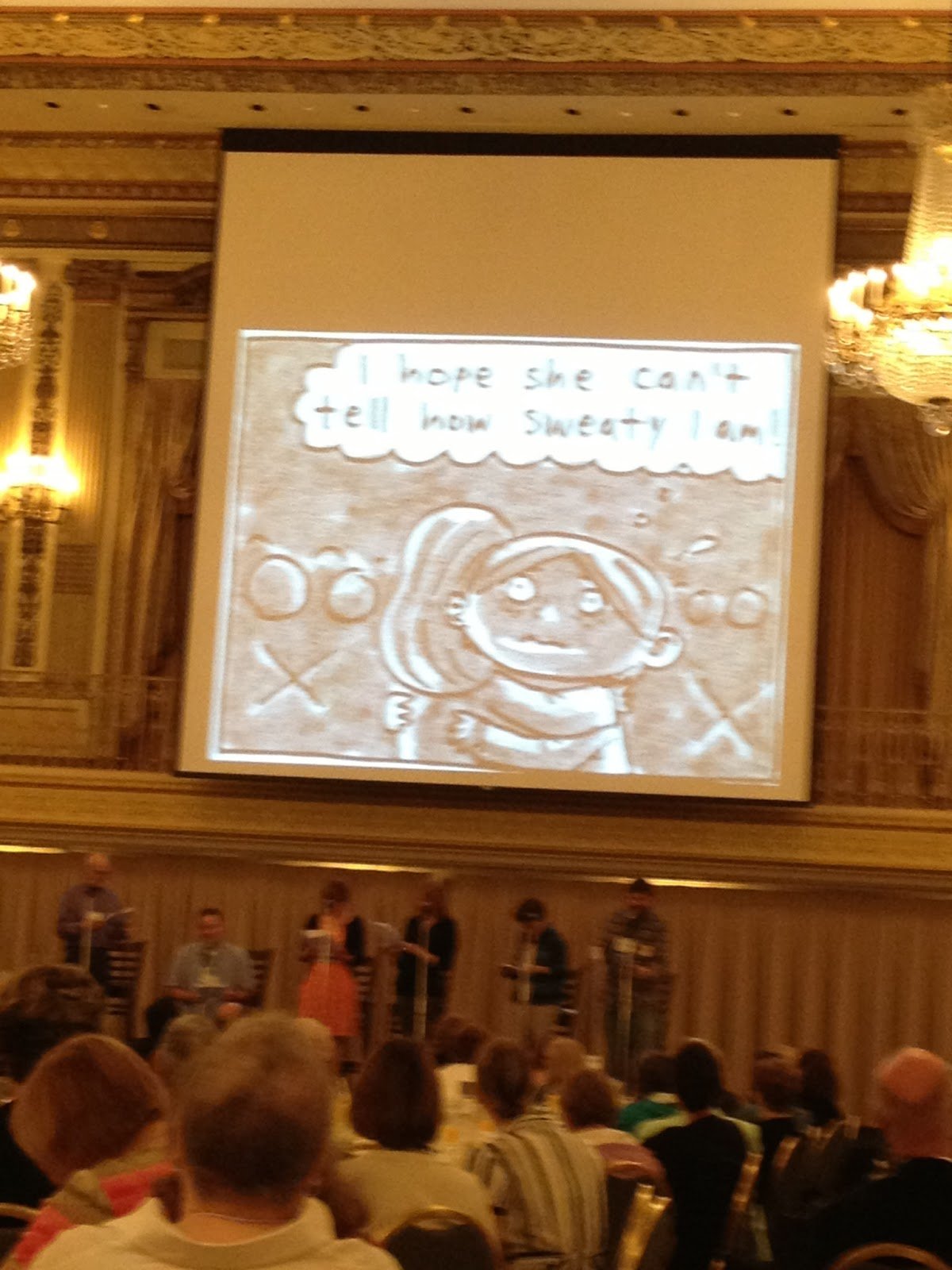 Scholastic Brunch featuring group readings done by authors Gordon Korman, Brandon Mull, Kirby Larson, Kat Falls,
Kathryn Erskine,
and Jeffrey Brown. Hilarious!
Received a custom tattoo from Caldecott and Pura Belpre award-winning illustrator David Diaz at an S & S dessert reception



3. The Fashion & Impressionism Exhibit at the Art Institute of Chicago
Friend Mary Pruitt and I took a break from the library events for a quick visit to the AIC. I had not been able to explore the museum during the pre-conference, so was glad for the chance to return for another visit. The current exhibit showcases the impact of fashion on the Impressionist painters as they worked to portray modern life in their work. Absolutely fascinating! One thing I really enjoyed … the exquisite wording in the descriptions of the art and inspirations. I collected so many delicious phrases!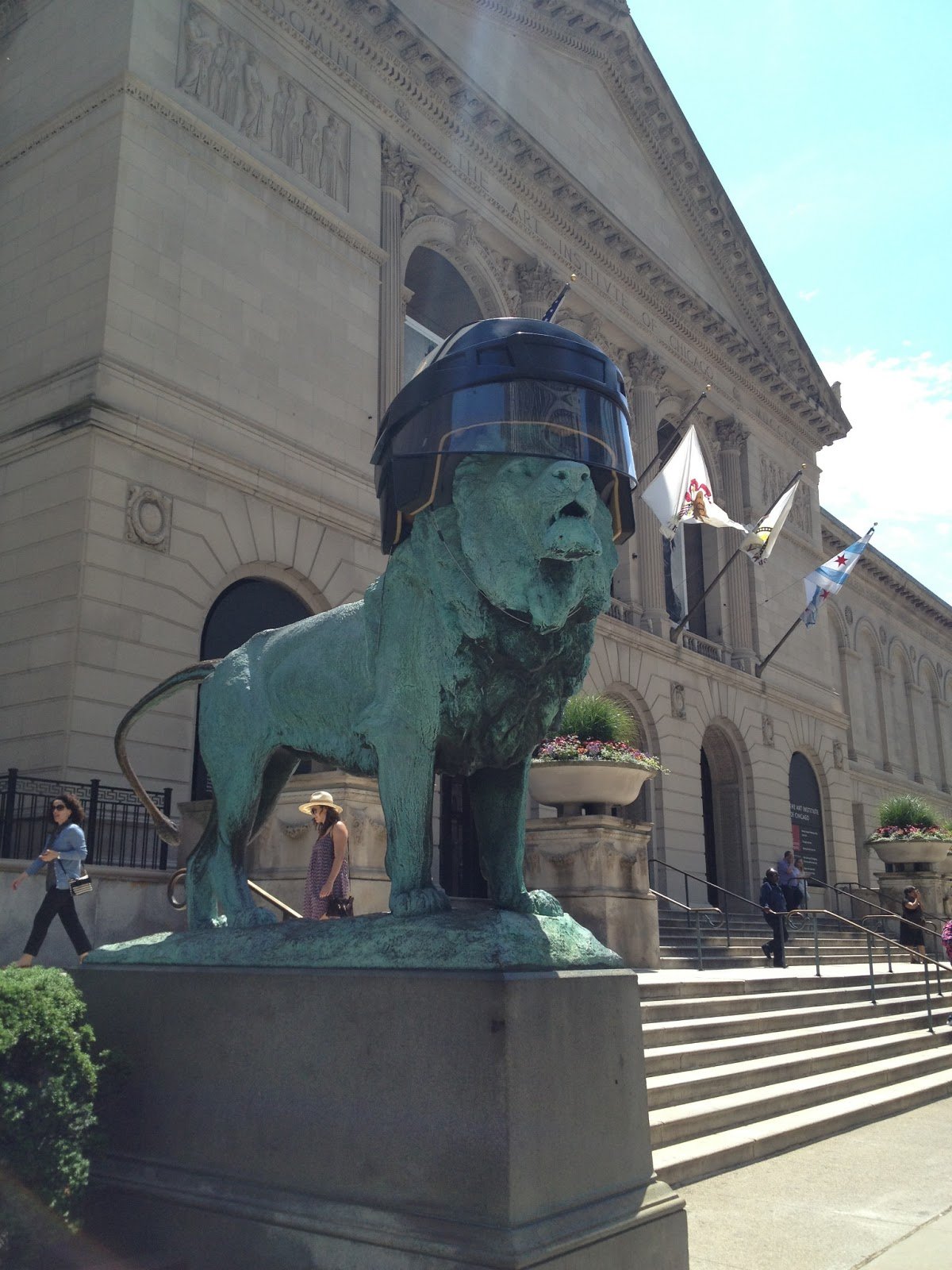 The lions outside the institute sporting Blackhawk helmets to celebrate the Stanely Cup victory! 🙂
4. Newbery Caldecott Wilder Banquet
I was so honored to sit with Random House publishers at the NCW Banquet. This banquet is such a special annual occasion. As several have said, it's like the Academy Awards for the world of children's literature. This year's recipients delivered the most hilarious and heartfelt speeches. It was a true privilege to be there and to be a part of the celebration of literary excellence. And who was sitting at my table? Newbery winning legends Cynthia Voigt and Patricia MacLachlan! What an unforgettable evening!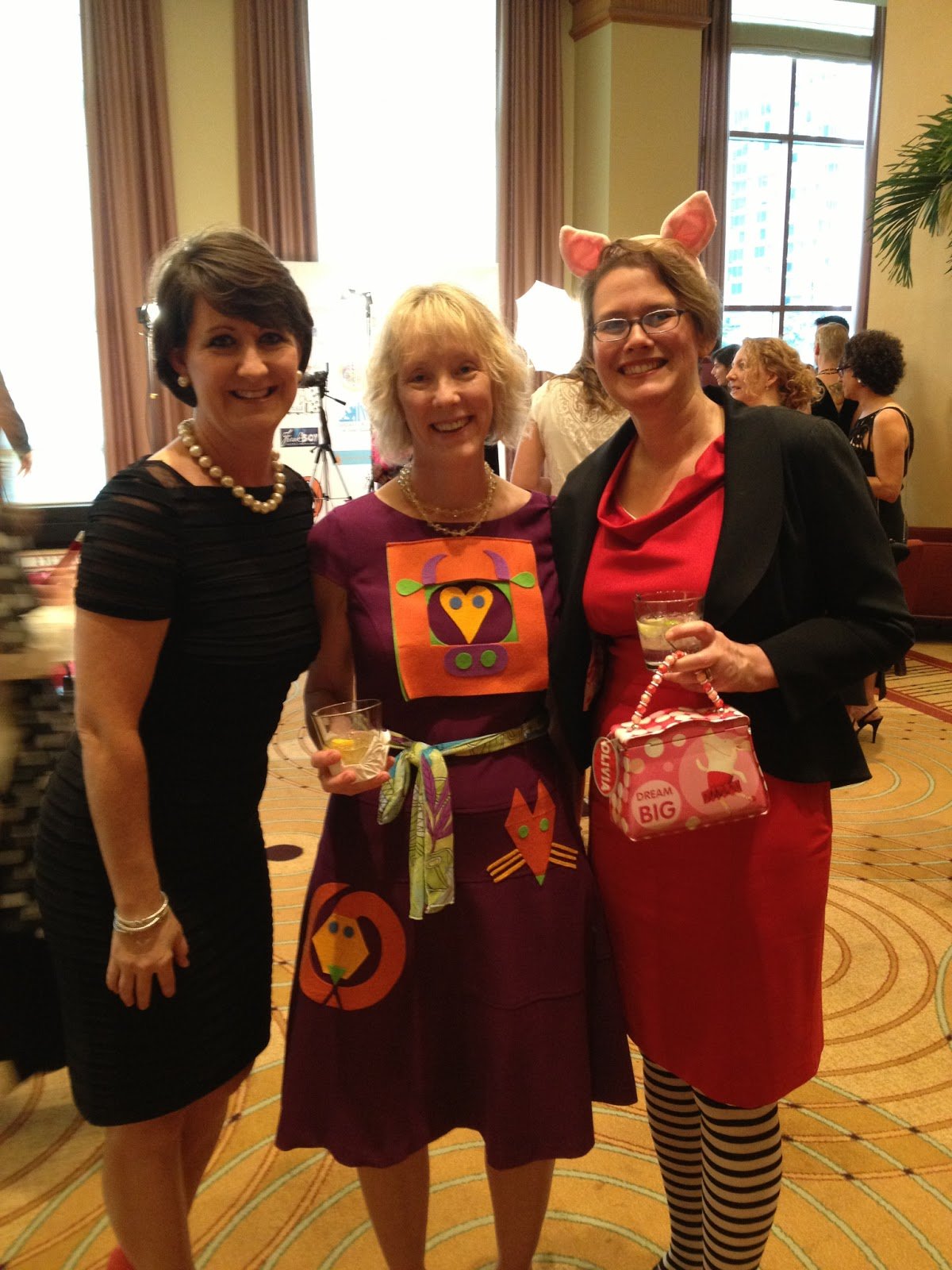 ALSC friends Gaye
Hinchliff and Mary Ann Scheuer
With good friend Dr. Marianne Follis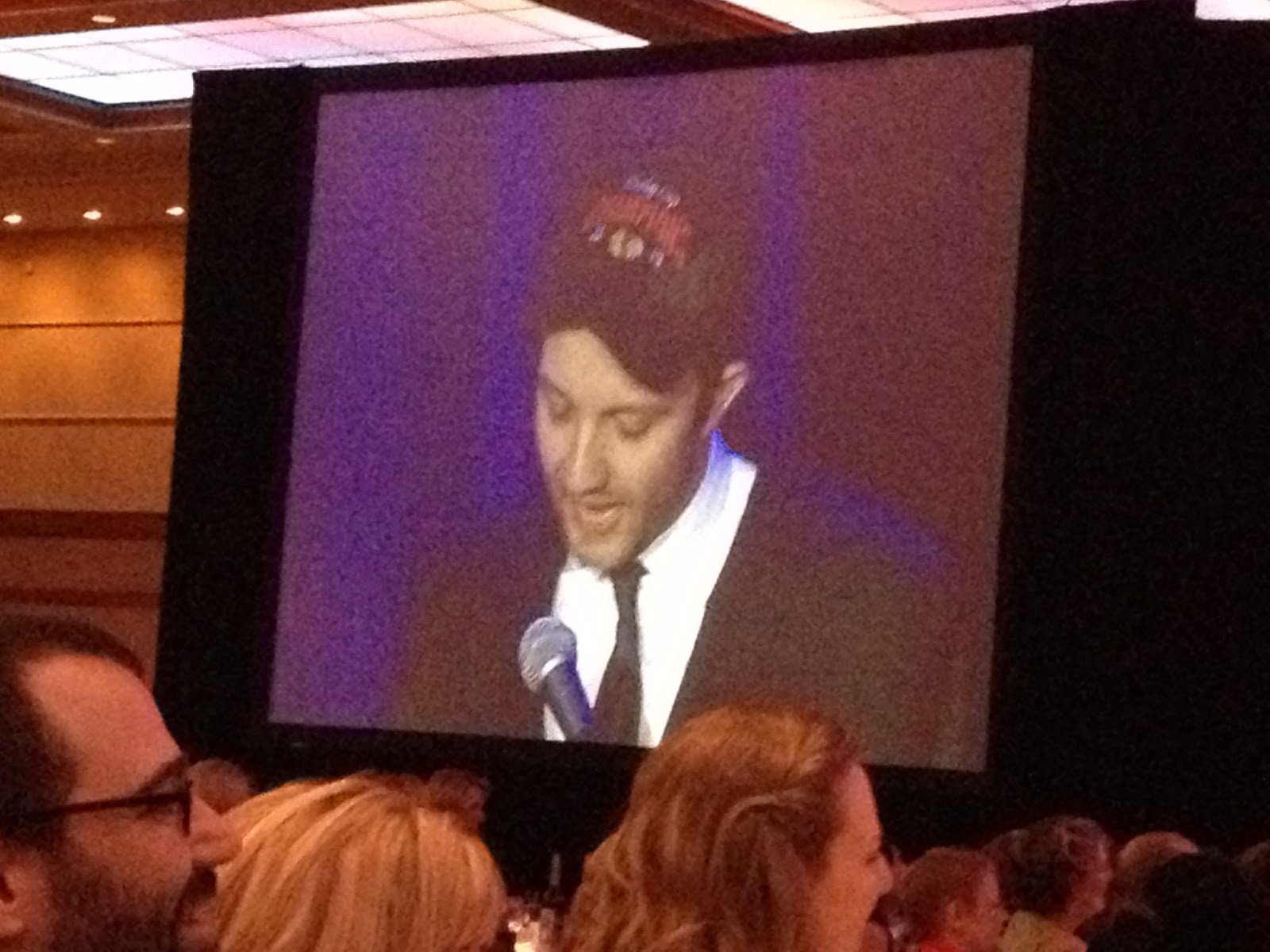 The unbelievable Jon Klassen accepting the Caledecott Medal (and he won an honor too!). I LOVE him.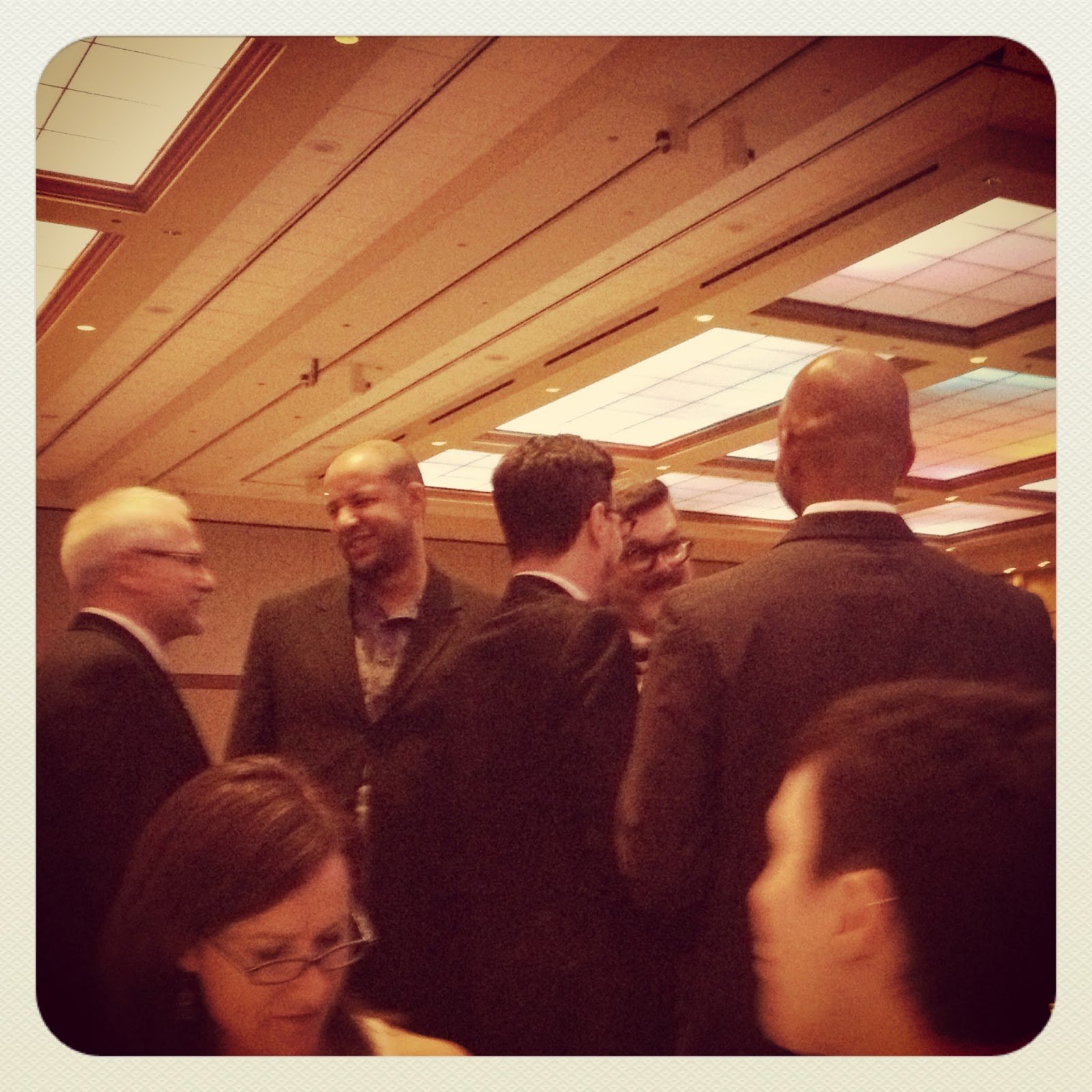 An incredible gathering of illustrators. It's like an uber talented frat party!
5. Time with friends!
One of the best things about library conferences is spending time with librarians from all over the US! I am so thankful for these friendships and the chance to reconnect every year.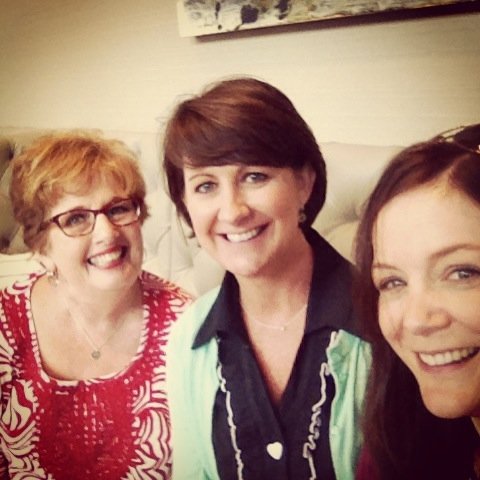 With friends Karen Kessel & Mary Pruitt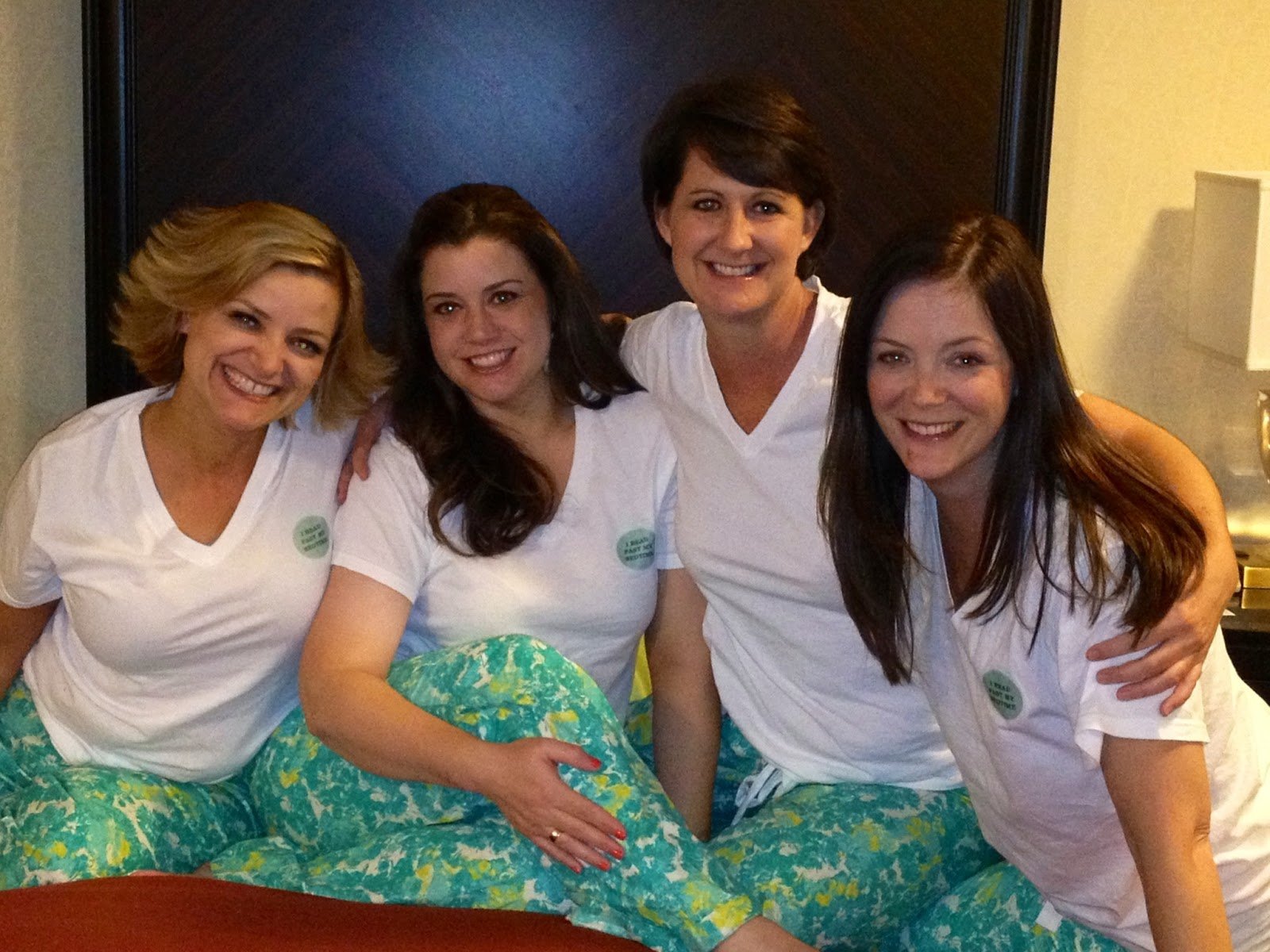 With roomies Dr. Rose Brock, Heather Aston, and Dr. Mary Pruitt in our matching pjs! A girl never outgrows the joy of a pajama party! 🙂
What a terrific weekend. And, to top it all off, I came home with oodles of books to keep me busy all summer! Thank you, ALA, ALSC, publishers, and dear friends for another fabulous conference. Can't wait for Las Vegas 2014!
Posted by

Jill Bellomy
at 10:19 PM