Creating Book Buzz
JILLICIOUS VEGGIES
Creating Book Buzz
Hey, librarians! Use displays and bulletin boards to create book buzz in your library and increase your circulation.
The following are ideas from my middle school library but can easily be adapted for other levels:
Spotlight reading lists such as the Texas Lone Star Reading List so students can easily find these recommended titles.
Display the Teens' Top Ten nominees before voting takes place during Teen
Read Week.
After the voting, display the winning titles.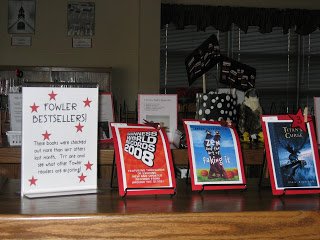 Let students see what other students are reading. Showcase the top circulating "bestsellers" in your library.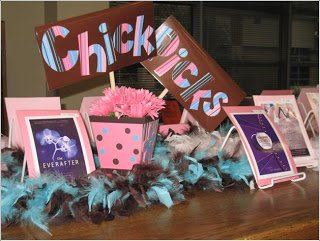 Chick Picks! A display of "girl" books gives ladies a great place to browse.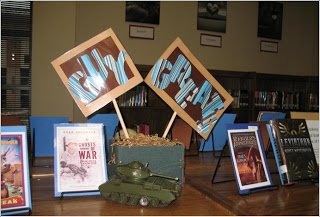 And don't forget the

guys

!
Spotlight favorite genres such as horror and

fantasy

.
Highlight different sections such as sports, ….
… and

audio books

!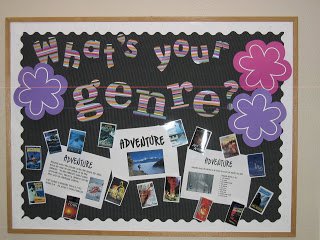 A

genre

bulletin board allows you to spotlight a different type of book each month. A great way to introduce students to new genres or to help them find titles & authors within their favorite.
Bulletin boards are the perfect place to highlight the

current "buzz" books

.
"Team Edward," "Team Jacob" or "Team Who Cares" before the release of New Moon. 🙂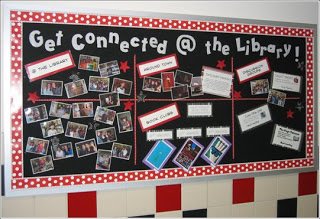 A hallway bulletin board advertises

library programs, upcoming events, and book clubs

.
Use display cases throughout the year to advertise
summer reading,
newly aquired books….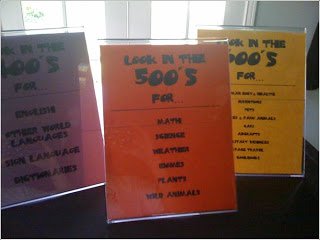 Reference "cheat sheets"

hanging from shelves or computers help readers find library sections and online resources easily.